Our Products
Setting the Standard in Grid Integration Products
From turnkey control systems to power plant modeling services to retrofit projects, Merit Controls delivers streamlined, integrated solutions. We use scalable, utility-grade, renewables-proven hardware, offering a uniform platform to support efficient fleet management. Similarly, our "Clear Box" software approach is built to industrial IEC 61131-3 standards that can be maintained by IEC 61131-certified professional technicians.
Leveraging this foundation, we provide a complete product portfolio that maximizes power plant reliability and mitigates risk.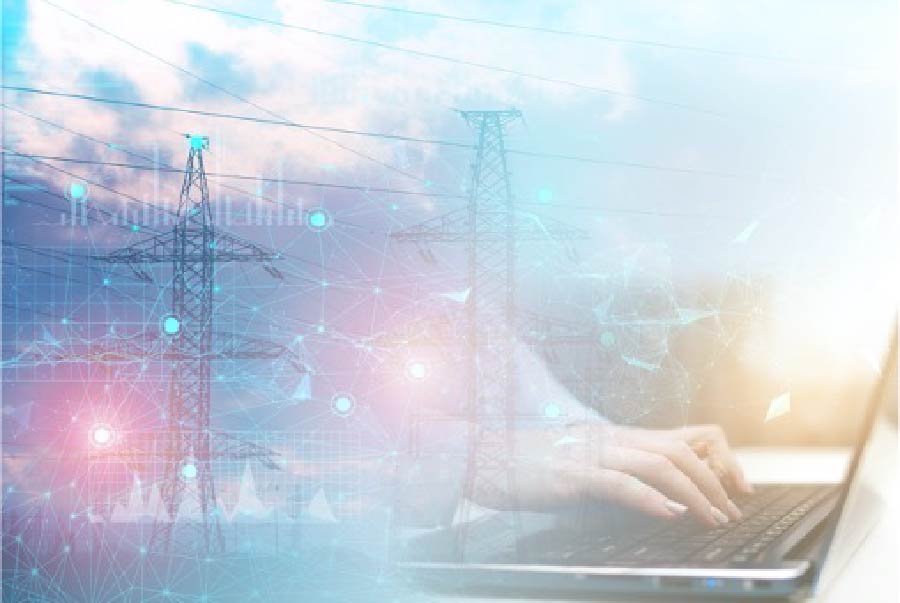 PiQ41
Merit's PiQ41 platform consists of seamlessly integrated utility-scale renewable power plant controllers, SCADA, and monitoring with meteorological (MET) stations, networking, cybersecurity, and modeling services. Key features include:
Four-quadrant, positive sequence, single cycle phasor-based control
Capable of controlling solar, storage, hybrid plants, and other technologies
Participation in ancillary services markets enabled by rapid response
Supports NERC CIP compliance and other interconnection requirements
Open-architecture (IEC 61131-3 programming environment)
System availability >99.9%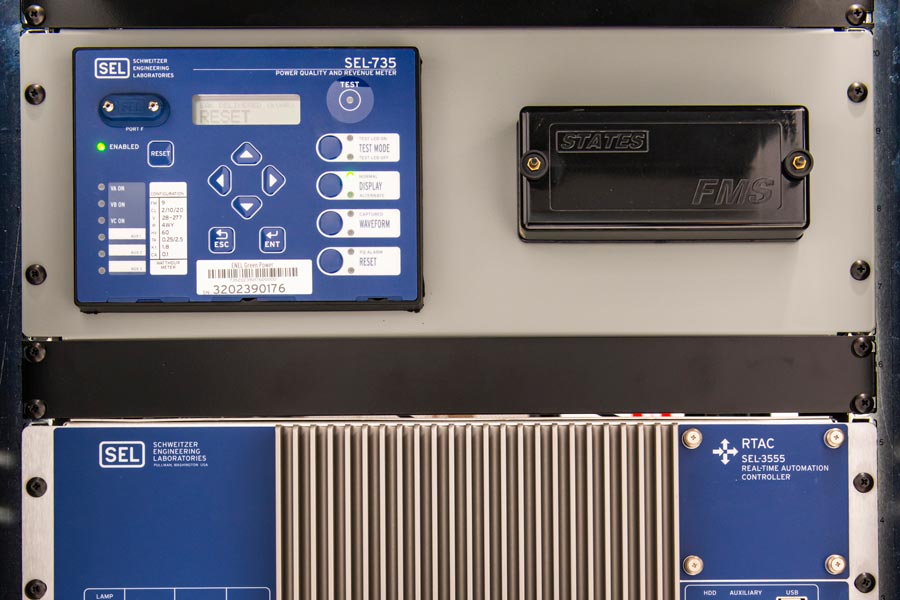 Power Plant Controller (PPC)
The Power Plant Controller acquires electrical measurements from power meters located at the Point of Interconnection (POI), accepts supervisory control commands from the SCADA system, processes incoming information, and sends commands to the inverters to implement active power and frequency control as well as voltage and reactive power control.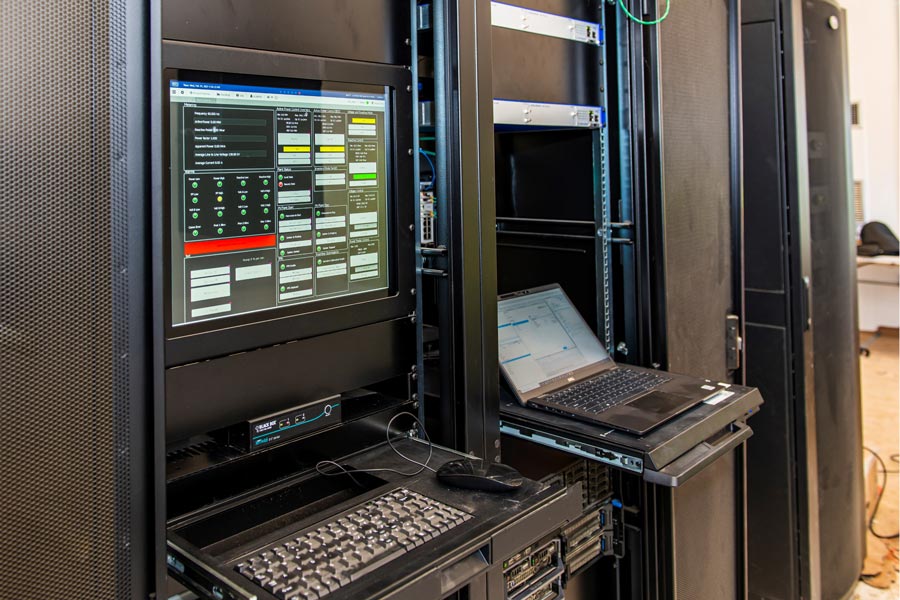 SCADA Systems
Our SCADA (Supervisory Control and Data Acquisition) system acquires information from plant devices, including the power plant controller, inverters, converters, battery management systems, MET station sensors, and plant communications, and sends set points and commands to the power plant controller.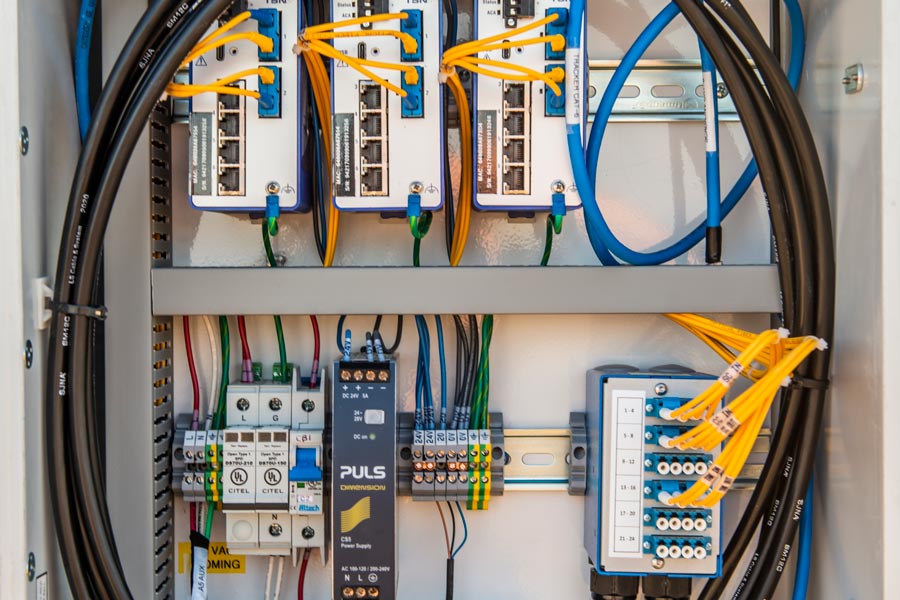 Infrastructure, Network & Cybersecurity
As inverter manufacturers work to strengthen security directly within the inverter's communication board, Merit Controls provides added protection through the power plant controller to create further safeguards. These features include intrusion alarms, access control, and separate IP addresses for individual devices.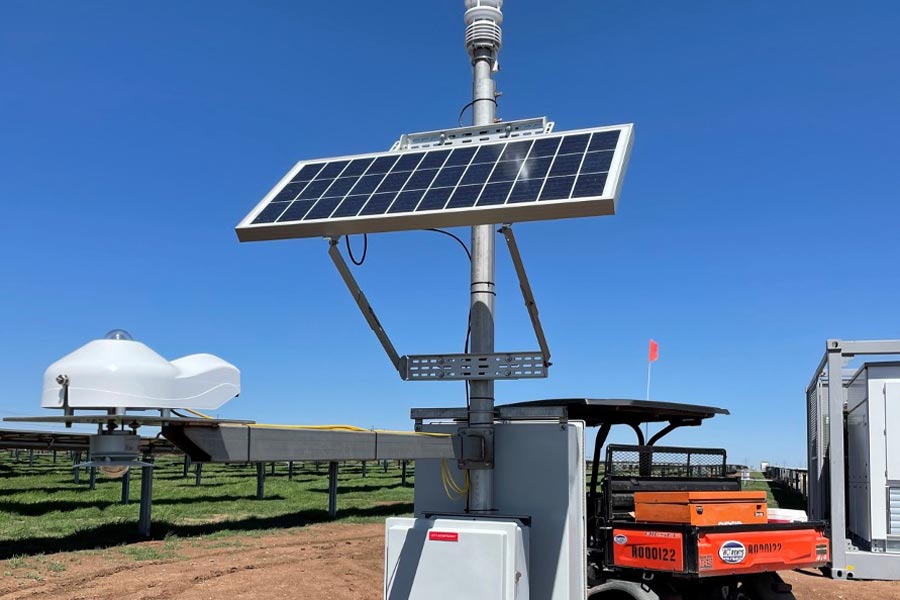 Meteorological Stations & Field Devices
Our MET stations provide the highest value for our clients through exceptional engineering, mature supply chains, and project-specific configuration options. These fully integrated solutions include data acquisition from sensors installed in the field and on MET station masts, as well as independent backup power to support reliable continuous function.